The Coalition on Rehabilitation Engineering and Assistive Technology, Asia (CREATe Asia) is an alliance of agencies across Asia, interested in promoting the development, provision and use of assistive technologies across the Asia Pacific region.
Through initiating and leading the i-CREATe Conferences from 2007, Singapore and Thailand, with other Asian organisations, were able to identify a regional need for communication and collaboration within the broader AT delivery system. Prof. Wei Tech Ang, Associate Professor of Nanyang Technological University, the Founding President formed the alliances at the i-CREATe conference 2013 in South Korea and the work commenced in creating the aims and objectives of a formal alliance.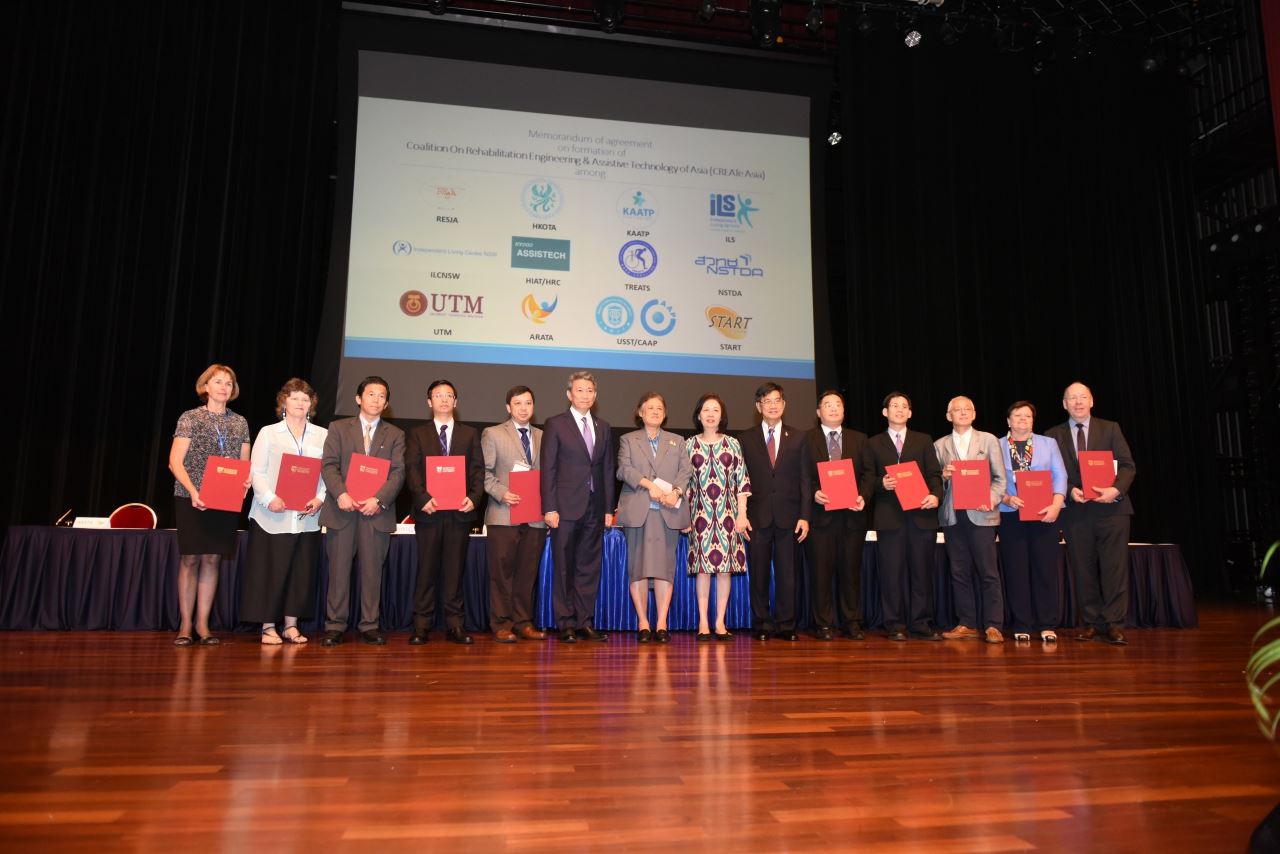 In 2015, the alliance was formalized by the signing of a Memorandum of Agreement in the presence of Her Royal Highness Princess Maha Chakri Sirindhorn of the Kingdom of Thailand during the i-CREATe conference at the Nanyang Technological University, Singapore. Members of the alliance are diverse and cover the states of Singapore, Thailand, China, Hong Kong SAR, Taiwan, Japan, South Korea, Malaysia, Australia and New Zealand.
On 15 March 2018, CREATe Asia, a non-profit organization was registered in Australia and in January 2019, the Constitution of Coalition of Rehabilitation Engineering and Assistive Technology of Asia Pacific (CREATe AsiaPac) was completed.  
In addition to the annual i-CREATe conference, CREATe Asia shall strive to achieve the following common goals:
To provide a common platform for all the RE and AT stakeholders to share resources, knowledge and experiences;
To grow a healthy ecosystem which eventually leads to cost effective and more Asian relevant RE and AT products;
To work with international standards agencies to establish a set of Asian relevant standards for RE and AT products;
To encourage collaborations in the research and innovation of RE and AT solutions across Asia.